Let us help you gain the many benefits of central air installation for your Greer home.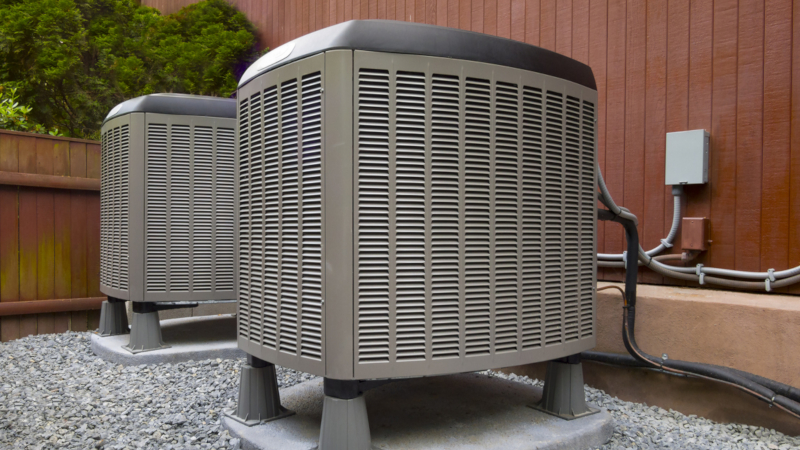 One of the most valuable home improvements you can do for an older home is central air installation. It will change your life in ways you may not realize. At Energy Sharks, we take great satisfaction at helping Greer, South Carolina homeowners make this important investment. We are confident that you will realize the following benefits of central air installation:
Comfort. Window units do not permit consistent comfort throughout your home. One room may be cool enough, but others are not. This is especially true if you leave some units off as a cost-cutting measure.
Efficiency. It can be affordable to use window units as long as you run them in one or two rooms at a time rather than the entire house. That is usually not acceptable for families that tend to seek out their own private spaces rather than hang out together. Central air installation will enable a family to have the lifestyle they desire rather than adapting it to save money.
Humidity. Window units are terrible at controlling humidity. In high humidity areas, you run the risk of mold, mildew, and the other issues that ineffective humidity control cause. Central air installation is the only real way to effectively protect your home and your family.
Value. If you want your home to sell for top dollar and be more marketable down the road, central air installation is vital. Many buyers will not consider a home with window units.
If you are ready to convert to central air and would like a quote for central air installation, give us a call. We can also help you if you already have central air and would like information about a more energy-efficient setup. Our passion is taking a bite out of energy costs, so we are confident we can help you do just that.
---
Central Air Installation in Greenville, SC
Central Air Installation in Simpsonville, SC