There are many benefits of scheduling your Greer home's heating services before it gets cold.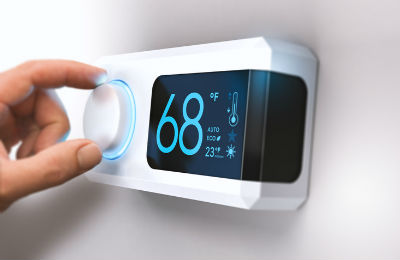 When the winter temperatures in Greer, South Carolina dip below freezing, that is not the time you want to experience a heating problem. One of the best ways to avoid that scenario is with regular maintenance on your heating system. At Energy Sharks, we recommend scheduling service in September when the average temperature is still in the 70s for a number of reasons.
Shorter wait. September and even early October are slow times for both heating and cooling repair calls. We can usually get you on the schedule much sooner.
Savings. If you wait for service until after it turns cold, you could find that your first utility bill reminds you that you shouldn't have waited. Let us get your heating system as efficient as possible, so you start saving with the very first month. We can also point out other things to improve home energy efficiency, such as duct sealing, insulation, and weatherization.
Peace of mind. You know that feeling of apprehension you get when you turn on your heating system the first time each winter? You won't if we've checked it out beforehand. Plus, if it does need a major repair or even replacement, you can get it taken care of without going a day without heat in the process.
Avoid costly repairs. Regular maintenance done before your heating system has to perform helps us spot and resolve small issues that could have resulted in more costly repairs later.
While we recommend an appointment for your heating checkup early, we do heating service calls all through the year. We can also check your air conditioning at the same time. Let us help you take a bite out of energy costs– call us today!
---
At Energy Sharks Heating and Air, we offer heating services in Greenville, Mauldin, Greer, Spartanburg, Simpsonville, Boiling Springs, Fountain Inn, and Taylors, South Carolina.